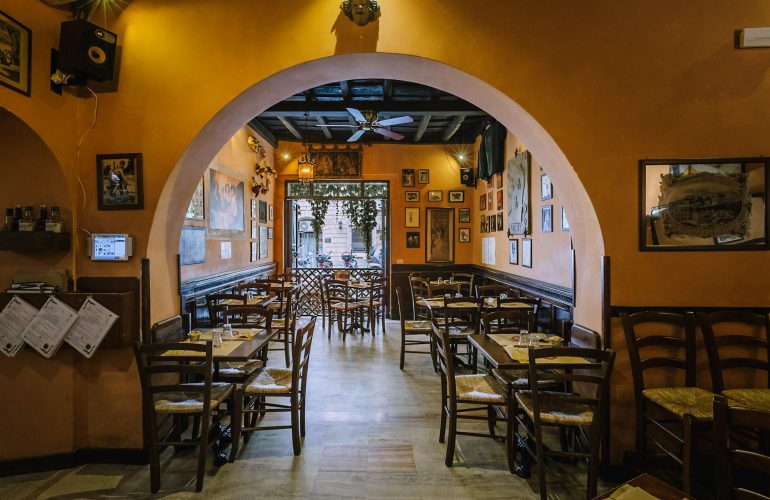 Ai Tre Scalini new layout
Ai Tre Scalini comes with a completely new layout. The ancient winery founded at the end of the '800 in the heart of the historical Rione Monti in Rome has a brand new site, to offer the customers a significantly different user experience.
The main new feature is the booking form, that will give customers the capability to book a table up to six months in advance. To reserve your table, you just need to fill the few requested fields. Our reservations are up to 4 people.
Going through the navigation tree, is possible to find a quick introduction of the winery, managed and grew up like a son by Barbara and Adriano. Then we have a 360° photogallery of all our indoor locations.
Food and drinks muns are very rich and widely chosen. Over 300 labels are provided for drinks, a variety of craft beers and a wide selection of the best spirits. Each type of food is chosen to meet the taste of our customers and, above all, one of the our main goals is to satisfy even the most difficult palates.
The Blog section, updated twice a week, informs its readers on the latest news about events on food, wine, beer, and all the activities accross the neighborood.
Ai Tre Scalini awaits you in via Panisperna 251 Rome, to drives you in a journey of timeless flavors. Do you still need to be convinced to visit us? Book your table now!